Bam Margera rose to fame as one of the stars of the MTV reality stunt show, Jackass. Jackass is a comedy show which has three seasons and began from 2002 to 2010. He is also known former television personality, stunt performer, filmmaker, and former professional skateboarder. 
Bam Margera is of Mixed Descent
Bam Margera's full name is Brandon "Bam" Margera. Bam's birthday is on September 28, 1979. He was born in West Chester, Pennsylvania, United States. Bam is 43 years old as of 2023. His zodiac sign is Libra and he celebrates his birthday on the 28th of Sep every year. He is the child of  Phil Margera (father) and April Margera (mother).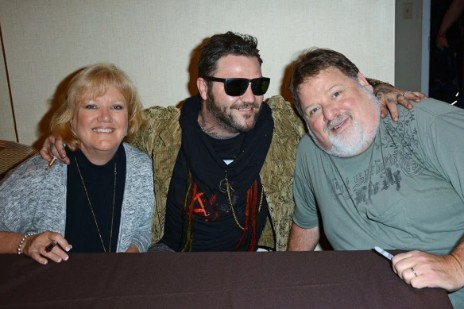 His elder brother's name is Jeff Margera. Bam's paternal grandfather was Phillip Margera and his paternal grandmother was Darlene Stauffer. His maternal grandfather was Samuel Willard Cole, Jr. and his maternal grandmother is Velma/Wilma Harriet Vogel.
The name of Bam's uncles is Vincent Margera, Kevin Margera, and Patrick Margera. Bam holds American citizenship and belongs of mixed (Italian, German, English, distant Welsh) descent. He has a belief in Christianity.
Bam Margera was Homeschooled
Bam attended West Chester East High School located in Pennsylvania, United States. He dropped out in Junior year and his mother homeschooled him. Likewise, Bam gave General Educational Development and received his degree.
Two Failed Marriages of Bam Margera
Bam has married twice in his life but none of his marriages worked well for him. At first, he tied the wedding knot to a model and photographer, Melissa Rothstein. They were childhood friends and got engaged in 2006. Their wedding was held on February 3, 2007, in downtown Philadelphia, Pennsylvania.
Their wedding was also shown on the MTV series Bam's Unholy Union. They had their honeymoon in Dubai. After living apart for some time they got a divorce on 1 November 2012. After that, he was married to Nicole Boyd. He met Nicole through their mutual friends. They started dating in 2012.
After dating for a year they shared their marriage vows on October 5, 2013. The duo's wedding ceremony was in Reykjavík, Iceland. After being married for many years they divorced in September 2021. They had irreconcilable differences in their relationship which became a cause of their divorce.
Bam Margera is a Father of a Son
Bam and his wife Nicole welcomed their first child Phoenix Wolf on December 23, 2017. They announced their pregnancy in June 2017. After their divorce, Nicole has custody of their son while Bam has visitation rights.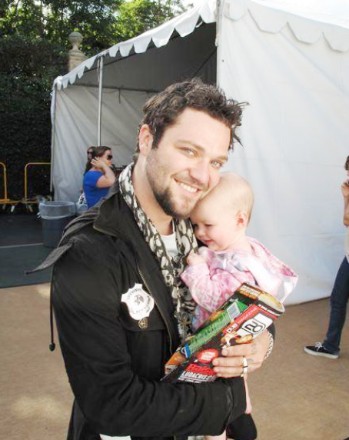 Past Relationships of Bam Margera
Bam was previously engaged to Jenna Rivell. They began their relationship in 1996 and engaged in June 2003. They call off their engagement in 2005 after seven years of being together. Jenaa broke into Bam's house due to which Bam filed for protection from abuse by Jenna in November 2006. Besides, Bam has dated a bunch of women. He dated a singer, Porcelain Black in September 2011.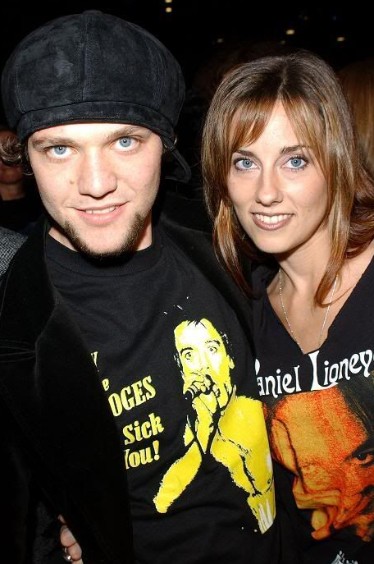 They were even seen together at The Blonds Spring of 2012. They broke up due to personal reasons. Also, he dated Tammy Palumbo in 2011. He had encounters with other celebrities like Jennifer Rivell (1998 to 2005), Bianca Garozzo, Lindsay Blowbam, Jessica Simpson (2005), and Maja Ivarsson (2003).
Net Worth of Bam Margera
As of 2023, Bam has an estimated net worth of around $5 million. He is earning that sum from his career as an American former professional skateboarder, stunt performer, television personality, and filmmaker.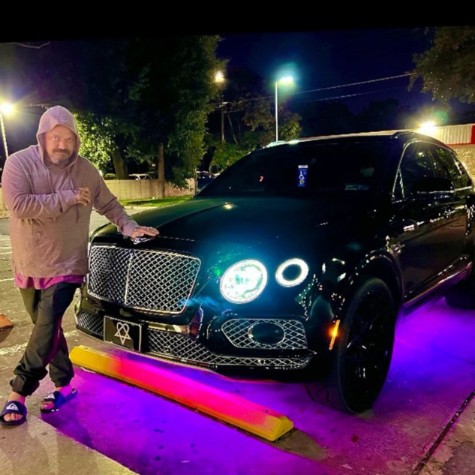 According to the source, an average salary of an American skateboarder is around $30,086 a year. He is the brand ambassador of mCig, Inc. and VitaCig, Inc. Aside from that he has the sponsorship of  Element skateboards and Electric Visual.
Bam Margera was arrested
Bam was arrested for misdemeanor public intoxication and he was taken into custody on March 30, 2023, on Wednesday. He made a scene in a restaurant where his family was having dinner. After cops arrived they saw Bam arguing with a woman while the dispute was getting louder and louder. As of now, he is out of jail as he paid $500 for his bail.
Height of Bam Margera
Bam is 5 feet 8 inches tall and his body weight is 73 kg. His total body measurement is 44-32-36 inches. He has an attractive pair of blue eyes and beautiful short brown hair.
Professional Career of Bam Margera
Bam is an American former professional skateboarder, stunt performer, television personality, and filmmaker.
He used to make amateur videos of himself and his friends skateboarding together.
As his videos got popular he got a role in a production by the famous editor from Big Brother, Jeff Tremaine, called MTV'S Jackass.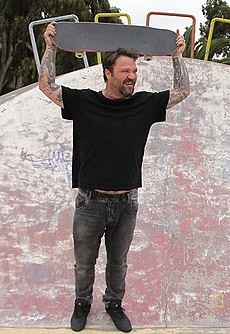 He got the role in three Jackass movies Jackass: The Movie, Jackass Number Two, and Jackass 3D which began from 2002 to 2010.
Bam later became a part of Team Element which is a team for the Element Skateboards.
In Tony Hawk's video games, like Proving Ground, Project 8, and American Wasteland, Bam is an animated character.
FAQs of Bam Margera
Is Bam Margera a friend of Ville Valo?
Yes, Bam and Ville are very close friends. He became an alcohol addict because of Ville. In an interview he revealed:
"I remember when I was probably 24, I was so mesmerized by Ville Valo from HIM… he would just walk down the street in Finland and girls would literally faint, sometimes guys too. So I would just follow his lead. I'm like, 'He's buying a pack of cigarettes, I'm buying a pack of cigarettes. He's getting a beer, I'm getting a beer. He's doing a shot of Sambuca, I'm doing a shot of Sambuca.'"
Who was Bam Margera's sponsors?
Some of the brands that sponsor Bam are Adio Footwear, Destructo Trucks, Speed Metal Bearings, and Fairman's Skateshop in West Chester PA. As a pro skateboarder, Fairman's was his first sponsorship.
Why did Bam Margera change his name?
Bam changed his name to Bam as his grandfather used to call him bam. During his childhood, Bam used to run into walls when he was three years old. So his grandfather gave him the nickname Bam Bam. The name got shorter over time and became Bam.
Are Bam Margera and Priscilla Presley friends?
No Bam and Priscilla are not friends. Priscilla's son Navarone and Bam were friends. After Bam said lies about Priscilla giving her husband's wedding ring to bam they are no longer friends now. He apologized to Priscilla via Instagram:
"I want to apologize to @priscillapresley and Navarone Presley for my behavior. I'm very sorry and embarrassed, and I can't apologize enough for acting like a jackass. Navarone gave me a robe and ring that I gave Phil to be a part of Phil's Elvis stuff. I'm making Navarone a $10,000 Heartagram necklace because I love his band @themguns with hopes to record and tour. I'm sorry. ?"
Why isn't Bam Margera in Jackass forever?
Bam violated his contract and is no longer a member of Jackass Forever. He left the group due to his bad temper and breach of contract. As he was not doing routine drug tests and others.
Does Bam Margera have a tattoo?
Yes, Bam has got a tattoo of his son's name on his forehead. He said he would be a loving and carrying father to his son and won't be violent. He has other tattoos all over his body.
Where does Bam Margera currently live?
Bam has two houses in the West Chester area. His house has five bedrooms and three bathrooms with over 4,000 square feet. The house is worth $1.2 million.