Andy Ruiz Jr is a Mexican-American boxer by his profession. He is competing in the heavyweight championship division who is the holder of heavyweight title WBA, IBF, WBO, and IBO.
He is the current Heavyweight Champion after defeated Anthony Joshua. Andy is the world's best active heavyweight ranked at 3rd position by Transnational Boxing Rankings Board and BoxRec.
What is Professional boxer Andy Ruiz Jr Net Worth?
Mexican-American boxer, Andy Ruiz Jr has an estimated net worth of around $5 million as of 2019. He has won several fights due to which one of the most reputed boxers in this field. Similarly, he has earned more than $8 million in recent times from his boxing career. He is reaching new heights in his professional career.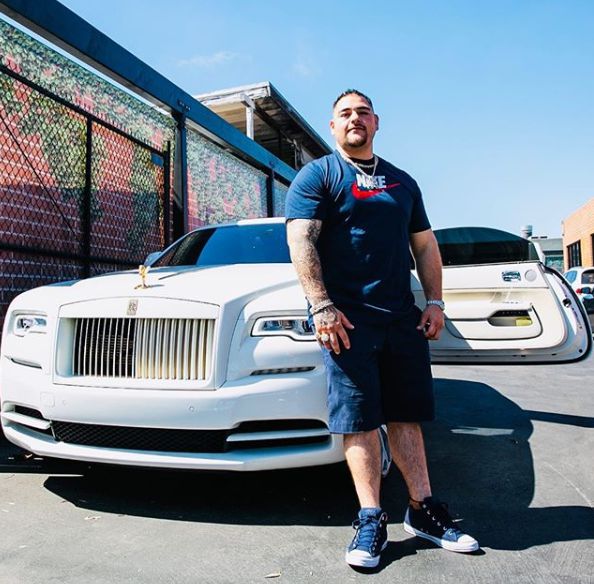 He received the highest win amount around £382,000 in March 2018 after beating Devin Vargas. Also, Andy surpassed his rival, Anthony Joshua who has earned  £5.36 million respectively. He received a hefty amount of sum of around £8 million for the rematch against Anthony Joshua according to many reports.
The match between them held in December 2019. He also received this hefty amount after a win against him which is considered the highest amount earning from his professional career. Also, he possesses a luxurious house and a nice car collection from his financial earnings. He lives in his luxurious mansion which vale in the market is to be worth millions of dollars in recent times.
His Family made $10,000 each from Betting
Andy Ruiz Jr's family members scored $10,000 each as they placed 11/1 bets that he would win. After this win over Anthony Joshua, his family members made $10,000 each. His family members bet almost $1,000 on him to upset the former world heavyweight champion Anthony Joshua at Madison Square Garden in New York City on Saturday.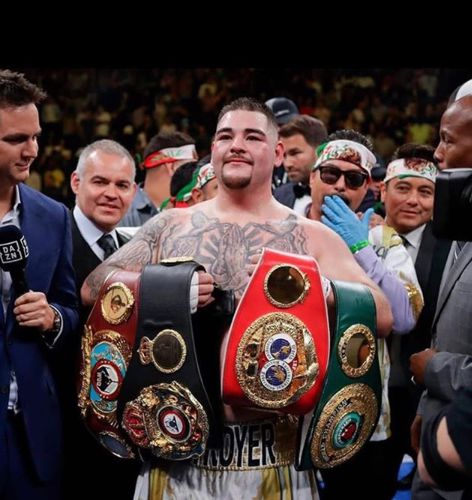 The champion appeared on the Jimmy Kimmel Live show which his father in the audience. His father called him "Rocky Mehicano." On the Jimmy Kimmel Live, show he said:
"My dad, my brother, my mom … all of them almost made $10,000 off of me. They made $10,000, yup." "I feel so proud, man. My Rocky Mehicano!"
Amateur Career
He has done his training under Cuban trainer Fernando Ferrer during his amateur career and boxed to a 105–5 record. In his amateur career, he won 105 matches include two Mexican National Junior Olympics gold medals and a title at the Ringside World Championships.
He represented his nation in two 2008 Beijing Olympic Games qualification tournaments. Andy suffered loss with Olympians Robert Alfonso of Cuba and Oscar Rivas of Colombia in the first and second qualifiers. He is eligible to represent Mexico because his parents were born in Mexico.
Career Highlights of Andy Ruiz Jr
He is a Mexican American boxer by his profession. He is competing in the heavyweight championship division. Andy is ranked in no. 3rd by Transnational Boxing Rankings Board and BoxRec.
On December 7, 2019,  he fought with the Heavyweight Champion Anthony Joshua and won the title.
He fought with some of the reputed figures of the Boxing world including Andrei Arlovski, Keith Thurman, Juan Estrada, and Emanuel Navarrete in his career.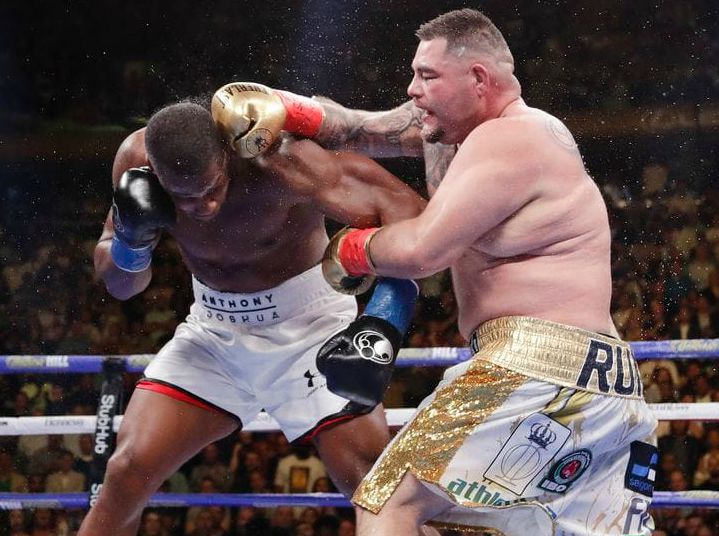 Andy became the first boxer of Mexican heritage to win the title of a world heavyweight champion. He is the second Hispanic world heavyweight champion overall.
Similarly, Andy was ranked as the world's best active heavyweight in 2019 by the Transnational Boxing Rankings Board, second by BoxRec, and third by The Ring magazine.
He wins the matches became of his toughness, impressive hand speed, counterpunching and combination punching abilities.