Alexander Skarsgard is a Swedish actor popular for his roles as vampire Eric Northman on the HBO series True Blood. In the year 2016, he was cast in the film The Legend of Tarzan. For his acting, he won a Primetime Emmy Award for Outstanding Supporting Actor in a Limited Series or Movie.
Also, he won a Screen Actors Guild Award for Outstanding Performance by a Male Actor in a Miniseries or Television Movie. Likewise, he again won Golden Globe Award for Best Supporting Actor Series, Miniseries, or Television Film.
Is Alexander Skarsgard Turned His Girlfriend into Wife?
Swedish Actor, Alexander Skarsgard was in a romantic relationship with his girlfriend Alexa Chung. Alexander Skarsgard is yet to make his girlfriend as a wife officially. The couple is in a committed relationship with each other. His girlfriend Alexa is a British model and TV personality.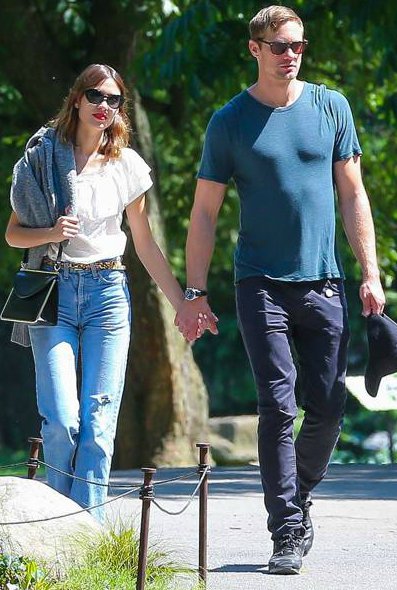 Alexander and Alexa revealed about their relationship exclusively on the US Weekly. Since 2015, the couple has been enjoying their relationship and happy together until now.
They said
"It is serious and has really heated up,"
a source is quoted as telling US Weekly of the new couple. Another source added,
"It's a fun relationship for both of them. She's just about as busy as he is and it's not really feasible [for them] to become a more committed couple, but the hangouts are great."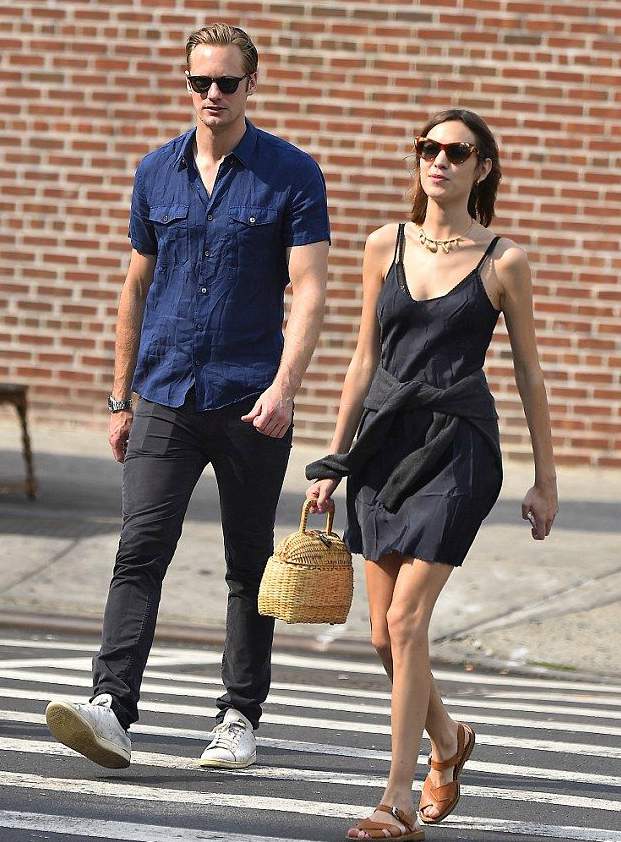 The couple also spent quality time on a romantic date in Brooklyn, N.Y.'s Prospect Park, as well as Botanical Gardens. Many people and the media have taken photos of them going cozy together under a tree around the grounds.
He is yet to start his married life with his future wife Alexa. However, he has been on dates and relationships with quite a number of ladies previously. However, they had a break up in the year 2017.
Is He Married with His British Girlfriend?
The handsome Swedish actor Alexander appeared as a guest on Bravo'sWatch What Happens Live. In the show, one of the viewers had called and said that Alexander is planning to marry Alexa Chung, whom he's been dating since 2015.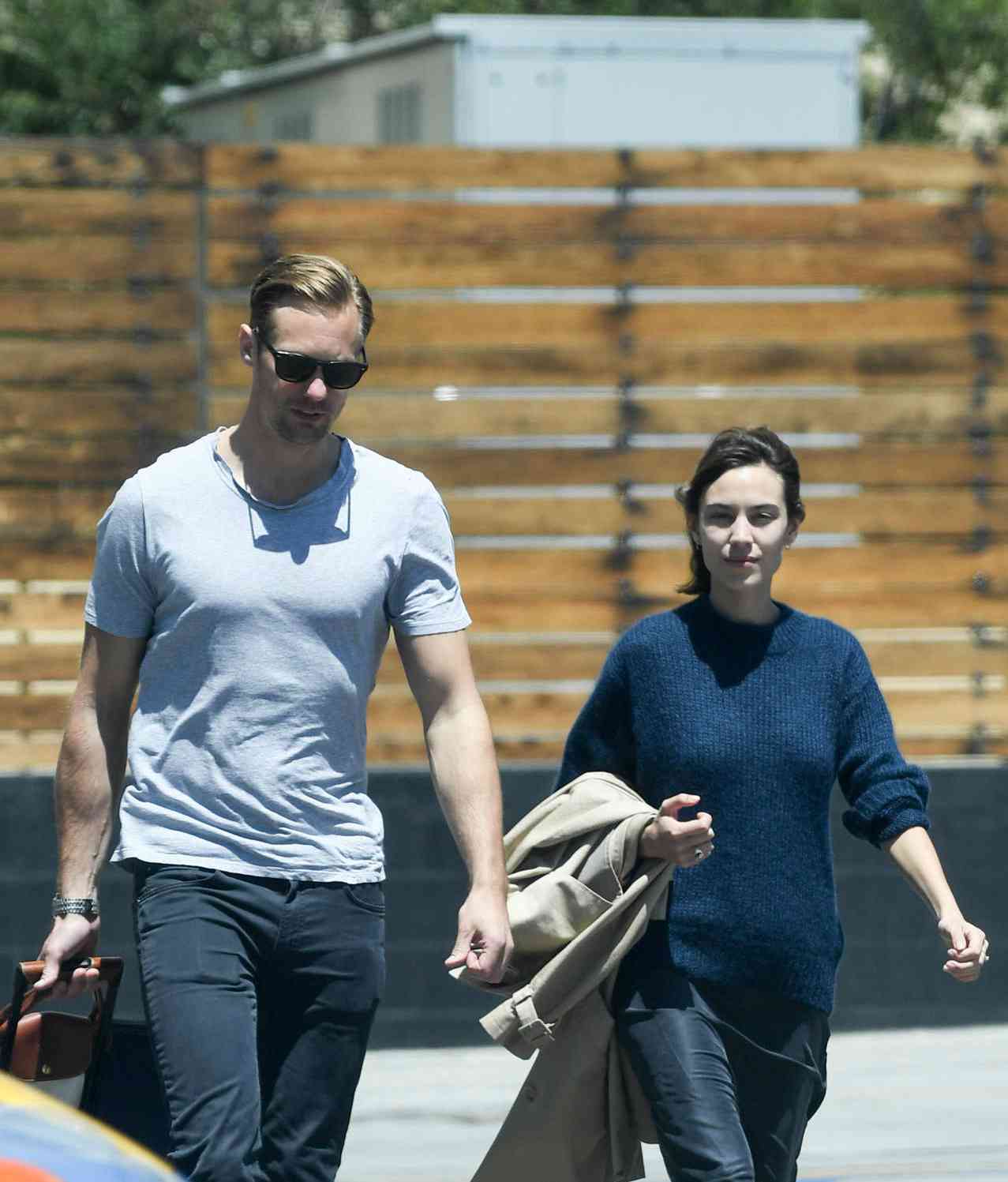 Hence he made a joke of it when he was caught off-guard
"Wow, I hope I'm invited, Wow, thank you."
Similarly, the host of the show Andy Cohen wasn't keen to let Alexander off the hook, especially since he and Alexa are so private.
Hence the host of the show persisted:
"Are you getting married in the next year?"
Alexander responded:
"Not that I know of. But if it's in a gossip magazine, I guess it's probably true, so I better get started."
Well, he is wanting to settle down in my career. He is not going to say so publicly. Similarly, in his recent interview with Mr. Porter, he had admitted,
"I'm not married. I don't have kids. I feel OK about it. No midlife crisis yet."
False News about the Couple Marriage
In the year 2019, Alexander and Alexa speculated that tying the knot soon when Grazia reported a story on it. The magazine also claimed that the couple had even selected an estate in England as a possible wedding venue.
"Alexa has told friends that this would be her dream wedding location – and now they are saying that they wouldn't be surprised if an engagement was on the way."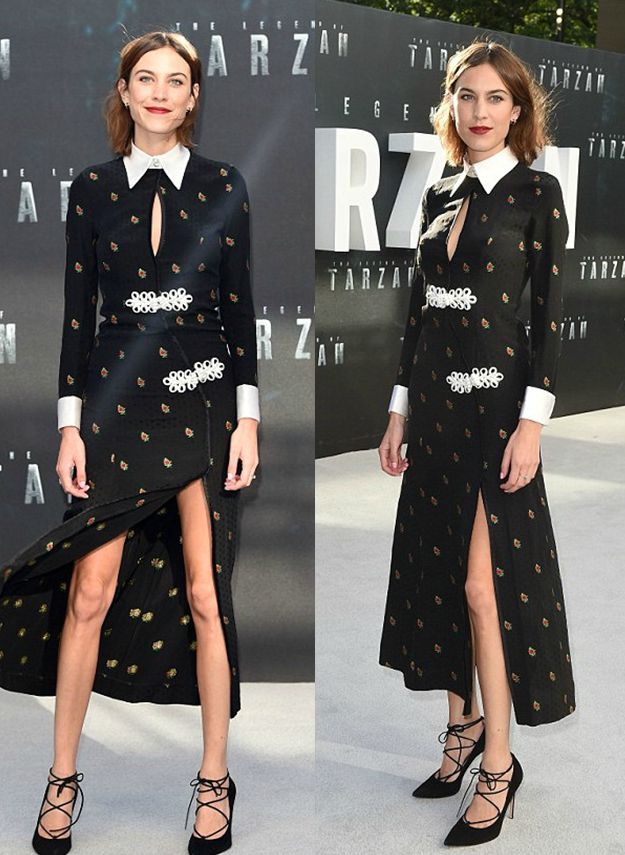 On Thursday's show "Watch What Happens Live", he clarified the report when a caller put him in a tight corner. The fan point-blank asked,
"I read in a gossip magazine that you might be — wedding bells might be in your future. Would you care to elaborate?"
However, the actor Alexender was totally shocked.
"Wow,"
He replied.
His Past Relationships and affairs
Previously, Alexander was in a relationship with his ex-girlfriend Kate Bosworth who is an actress. The couple has dated from the year 2009 but ended in the year 2011. From 2009 to 2010, Alexander and Evan Rachel Wood dated each other.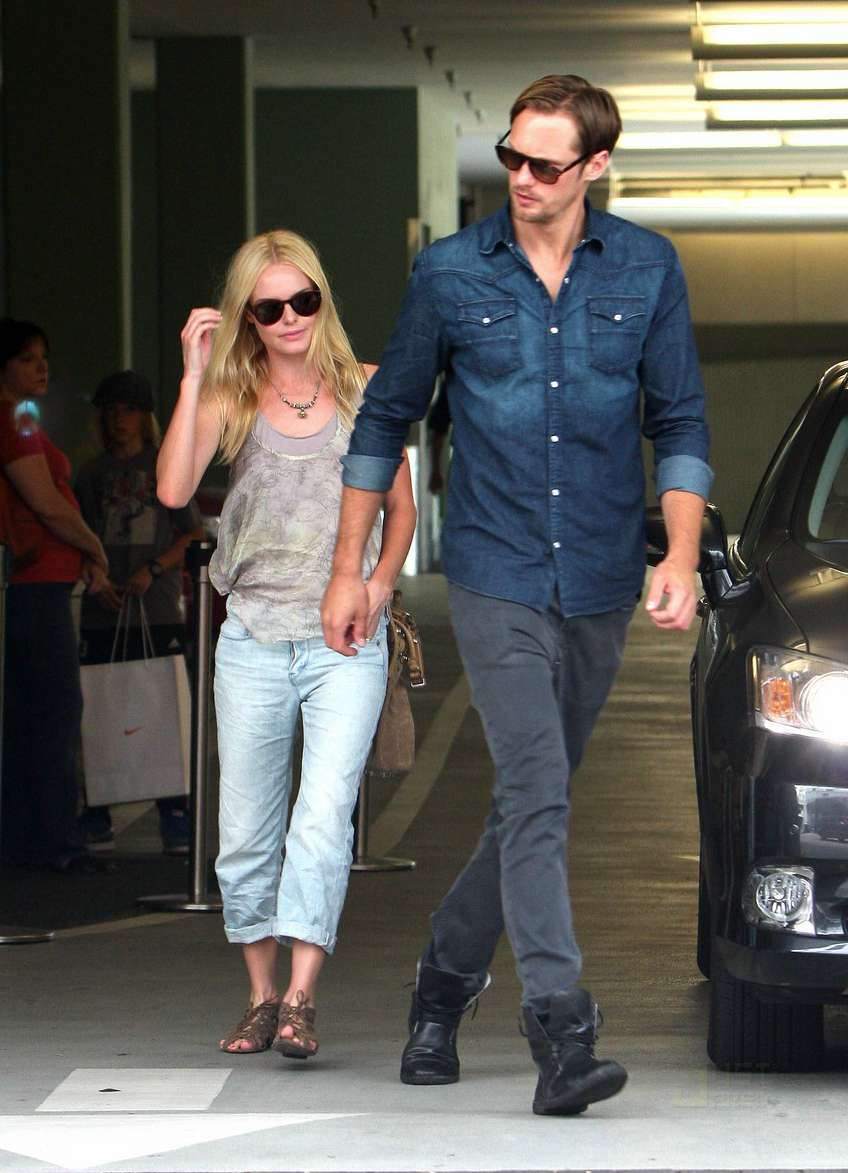 Until July 2011, he has a romantic relationship with Alexa Chung. The former couple has dated four years with Arctic Monkeys frontman Alex and broke up in the year 2017. Similarly, he had encounters with Katie Holmes in 2014, Ellen Page in 2012, Izabella Miko in 2009 and Amanda Seyfried in 2008.