Footballer Aleksandar Kolarov Net Worth 2022, Still Married to Kolarov?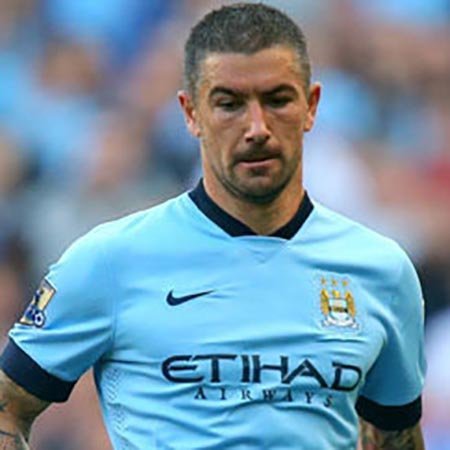 Aleksandar Kolarov is a professional Serbian football player who primarily plays as a left-back and occasionally as a center-back for the Serbian national team and for the Italian Serie A club, AS Roma.
What is the Nationality of Aleksandar Kolarov?
Aleksandar Kolarov was born on 10th November 1985, in Zemun, Serbia. As of 2022, he is 37 years old and his horoscope is Scorpio. He is the son of Ceca Kolarov (mother) and Zivko Kolarov (father). Aleksandar holds a Serbian nationality and belongs to Caucasian ethnical background. Similarly, he follows the Christianity religion.
Who is Aleksandar Kolarov Brother?
He grew up with his older brother, Nikola Kolarov. His brother Nikola is a former professional footballer who played as a defender.
Kolarov had a very difficult childhood as Serbia was caught in two wars during that time. Despite those situations, the Serbian defender started his playing career joining the youth rank of the Serbian football club, Red Star Belgrade in the year 1999.Who is Aleksandar Kolarov Wife?
Aleksandar Kolarov is married to his wife, Vesna Kolarov. The couple has a daughter, Una born in the year 2011, and a son, Nikola, born in the year 2013. As of now, the couple is living a blissful life without any sign of divorce or separation. Aleksandar came into the limelight for his alleged ten-year affair with the Serbian model Kristina Mijacevic.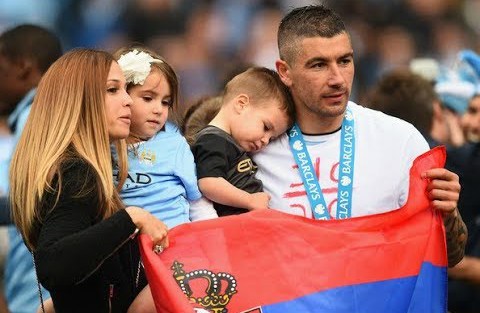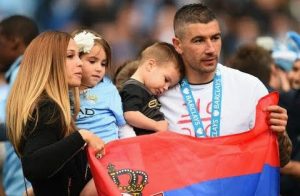 According to some online resources, Kolarov ended things with his alleged girlfriend after she got pregnant in the year 2014. Kristina even told him to leave his wife and children for her. As of now, they seem to be on good terms, and also let Aleksandar visit his alleged son Petar.
How much is Aleksandar Kolarov's Net Worth and Salary?
Aleksandar Kolarov has an estimated net worth of around $14 million as of 2022 which he earned from his successful football career. He has played for many reputed clubs earning a decent salary for his service.
His annual salary playing for Roma is around $5 million. Further, his current market worth is in the region of over £9 million. In the year 2007, Aleksandar was transferred to OFK Beograd from FK Cukaricki for a fee of £360k.
When moving from Lazio to Manchester City, the English club paid a hefty fee of around £21.47 million, the highest so far in his career. He used to earn a weekly wage of £85k while playing for Manchester City FC.
Besides, Aleksandar earns a good sum from his endorsement deal with Nike. Also, he owns three luxuries including a Mercedes Benz, Bently Continental, and a Range Rover totaling over $1.5 million. His other assets include a house in Belgrade, SFR Yugoslavia which he bought in the year 2012. The market value of the house is claimed to be around $1 million.
Kolarov's Body Statistics
Kolarov stands at a height of 6 feet 1 inch tall while his body weight is around 81kg. He has grey-black colored hair and his eyes are brown in color.
Aleksandar Kolarov's Career
Aleksandar Kolarov began his senior and professional career with the Serbian SuperLiga club, FK Cukaricki with whom he signed a three-year contract in the year 2004.
After making 44 appearances for Cukaricki and scoring two goals, he transferred to fellow Serbian club, OFK Beograd in the year 2006.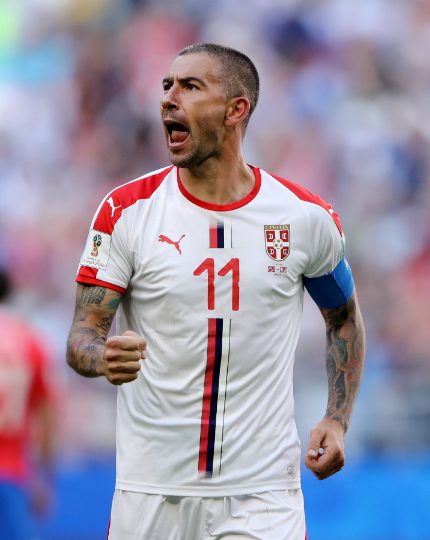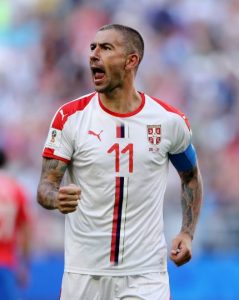 Lazio
OFK Beograd sold him to Lazio in the summer of 2007 for a transfer fee of €925k ($1.07 million).
Aleksandar made his first goal for the club on 30th September 2007 at the Stadio Oreste Granillo. In the year 2009, he became a part of the team that went on to win the Super Coppa Italia and the Coppa Italia.
Manchester City
He signed a contract with Manchester City for a €16 million ($19 million) transfer fee on 24th July 2010. Aleksandar made his Premier League debut on 17th August 2010 in a 0-0 draw against Tottenham Hotspur.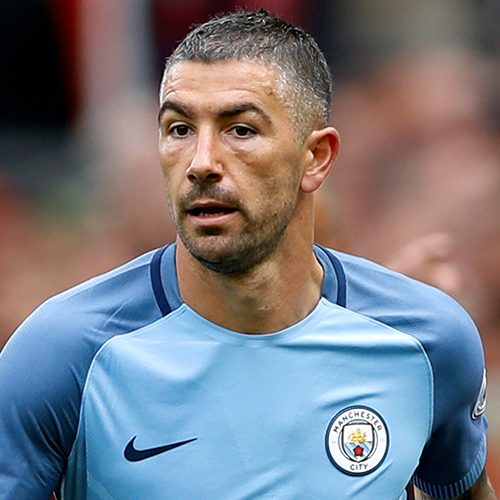 On 18th January 2011, he scored his first goal for the team in a 4-2 victory over Leicester City in the FA Cup.
Aleksandar made his first Premier League goal on 2nd February 2011 from a free kick in a 2-2 draw against Birmingham City. At the end of season 2016-2017, he appeared in 247 matches scoring 21 goals.
Roma
He signed a three-year contract deal with Roma for a €5 million ($5.8 million) fee on 22nd July 2017. In the season of 2017-2018, he scored 3 goals appearing in 47 matches.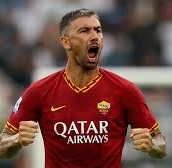 Aleksandar's International Career
He made his international debut in the year 2006 playing in the Serbia under-21 squad and was part of the Serbian team that participated in the 2007 under-21 Championship.
Their team made it to the finals, losing 4-1 to the Netherlands. Kolarov was a crucial part of Serbia in the 2010 FIFA World Cup and UEFA Euro 2012 qualifiers.
In the year 2011, he won the Serbian Footballer of the Year award for his performance
In 2014, the World Cup qualifier,  Aleksandar scored against Wales, Belgium, and France, which ended in a 6-1 win, 1-2 loss, and 1-1 draw respectively
Recently, in the 2018 FIFA World Cup, he scored in the opening match against Costa Rica from a free-kick.
FAQ of Aleksandar Kolarov
What is the nationality of Aleksandar Kolarov?
Aleksandar holds Serbian citizenship as a nationality.
Which ethnic background does Aleksandar Kolarov belong to?
Aleksandar belongs to a Caucasian ethnic background.
How much is Aleksandar Kolarov's Net Worth?
Aleksandar has an estimated net worth of around $14 million as of 2022.
What is Aleksandar Kolarov's height?
Aleksandar stands at the height of 6 feet 1 inch tall.
Tagged:
Football Player