American rapper Afroman is known for his song Because I Got High which got a 2002 Grammy nomination for Best Rap Performance. 
What is Afroman's Real Name?
Afroman's real name is Joseph Edgar Foreman. He was born on July 28, 1974, in Palmdale, California, United States. He is 48 years old as of 2023. Afroman is American by nationality and belongs to Afro-American ethnic background. Similarly, he follows Christianity as a religion.
Did Afroman go to High School?
Yes, Afroman attended Palmdale High School. He didn't complete school as he dropped out in 1991.
Are Afroman and Angie Foreman Married?
Yes, Afroman and Angie Foreman are married. However, there is not much information about their marital status.
Does Afroman have a Daughter?
Afroman has a daughter. As he is usually seen signing about missing his wife and daughter in his songs. He even tweeted saying:
"Celebrating my daughter's 21st birthday the occasion is larger than life"
So, we can say that he is the father of a daughter.
How much is Afroman's Net Worth?
Afroman has an estimated net worth of around $100 thousand as of 2023. He earned that sum from his career as an American political activist, rapper, singer, songwriter, comedian, and musician.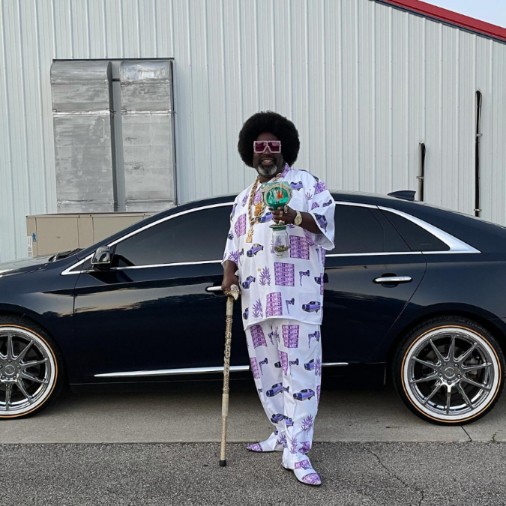 According to the source, an average salary of an American rapper is around $107,544. He might be earning the same or more from his career.
Why was Afroman taken into custody?
Afroman was taken into custody for punching a woman in the face. The accident occurred during his performance at a live music venue in Biloxi, Mississippi on February 17, 2015. He was charged with assault and later released on bond.
According to Afroma's lawyer, he punched the woman as she was trying to invade his personal space. Afroma later stated that he assumed the victim was a person who was harassing him throughout the performance. Afroman later apologized to the public for his action.
Was Afroman's home raided by the police?
Yes, Afroma's home is located in Adams County, Ohio was raided by the police on August 23, 2022. The police raided his home as they thought he was involved in kidnapping and narcotics. He posted videos about police invading his house on social media. Likewsie, Afroma also made a song criticizing the raid, which was titled Will You Help Me Repair My Door, and Lemon Pound Cake. The video was entire of security footage only.
How Tall is Afroman?
Afroman stands at the height of 5 feet 8 inches and has a body weight of around 70 kg. He has an attractive pair of brown eyes and beautiful curly black hair.
Career Line of Afroman
Afroman is an American political activist, rapper, singer, songwriter, comedian, and musician by profession.
His first song was called Hairy Carrie which he wrote during middle school.
It was a diss song for a fellow student who was cruel and harassed others.
In 1998, his first album My Fro-losophy was related which was a flop.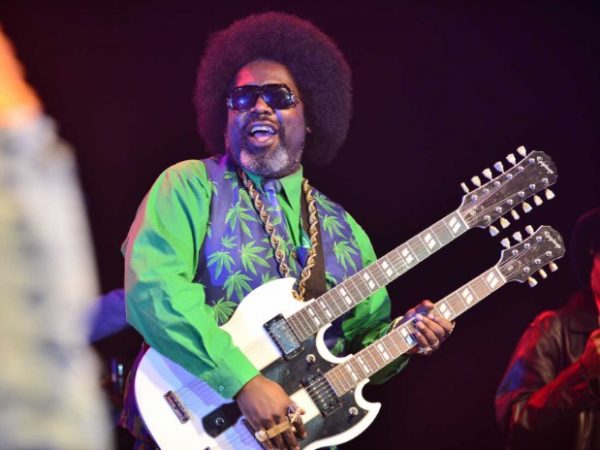 In 2004 he started releasing his singles via social media.
He began his music career by recording homemade songs and selling them to his classmates.
Afroman also wrote a song dedicated to his eight grade teacher.
Some of his best songs are Because I Got High released in 2000, and Crazy Rap released in 2001.
Both of the songs were featured in the album The Good Times.
FAQs of Afroman
Why did Seriffs sue Afroman?
Seven police officers of Adams County sued Afroman for using them in his music video on March 14, 2023. Afroman used his security camera recordings of the raid in his music video.
Is Afroman running for president?
Yes, Afroman announced himself as a part of the 2024 presidential election on December 20, 2022. The announcement was done by his campaign manager, Jason Savage. The campaign was done for citing inflation, the housing market, law enforcement corruption, and legalizing marijuana.
Was Afroman good at football?
Yes, Afroman was good at football. He used to play as a running back during his high school days. He was hit from behind and that tore almost every single muscle and ligament in his shoulder. Due to this, he was never able to play football.
Does Afroman have his own merchandise?
Yes, Afroman has his own merchandise. His merchandise includes sweatshirts and t-shirts showing Griffin and a large lemon cake.