Why was Abby Choi Killed? The Truth Behind Her Murder; Family and Children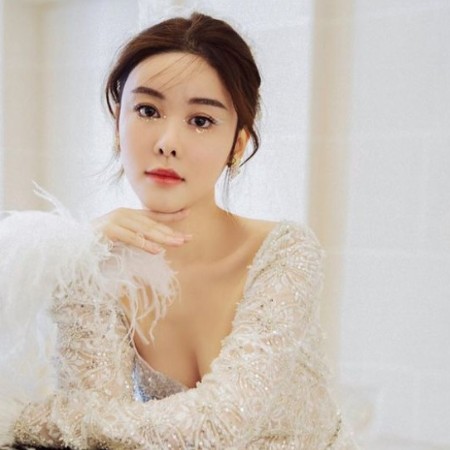 Chinese model and social media influencer late Abby Choi grabbed the limelight after she started working for Celia Kritharioti and Vogue China.
Early Life of Abby Choi
Abby Choi opened her eyes to this world on July 11, 1994, in Hong Kong of China. As of 2023, she was just 28 years old. Abby is to celebrate her birthday every July 11 with her friends and family. According to her date of birth, she fell under the Cancer sun sign.
Abby held Chinese nationality and belonged to Asian ethnic background. Likewise, she had faith and belief in the Christian religion.
Abby Choi's Boyfriend
Abby was in a relationship while she was alive. She was in a romantic relationship with Tam Chuk Kwan who is known as Chris. Choi and Tam had married in the year 2016 but they had never registered their marriage.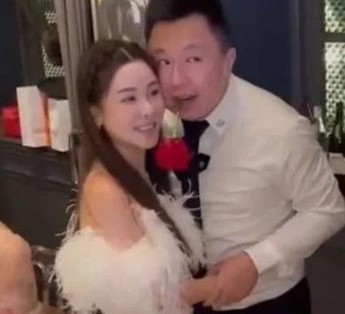 Tam had described her partner Abby as the most kind-hearted and nice human he has ever met. He said:
"She was a kind-hearted person who always wanted to help others and she had always supported and loved me,"
Ex-Husband of Abby Choi
Abby was previously married to her ex-husband Alex Kwong. Choi got married to her ex-husband when she was just 18 years old.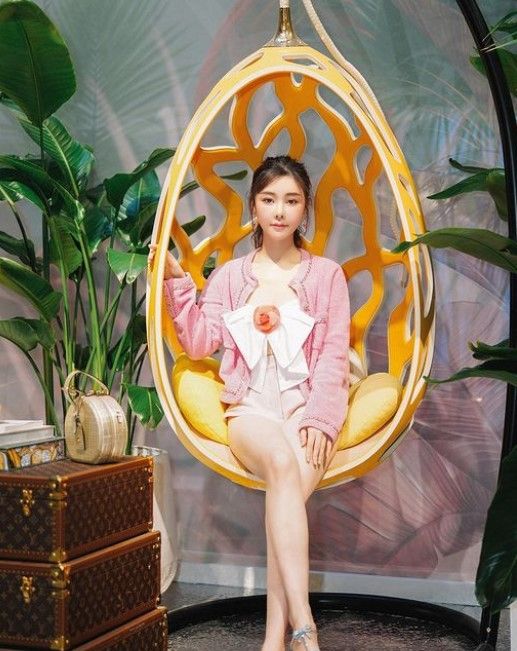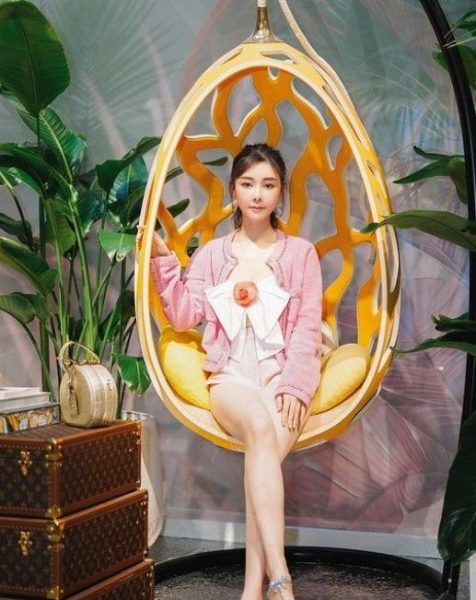 Alex and Choi even shared two children with each other. Though Abby tied her marriage knot with Allex when she was very young, she could not maintain the marriage life on going and divorced him later.
Abby Choi, Mother of Four
Abby was the mother of four beautiful children. She shares her two children with her ex-husband. As of 2023, the children of Abby's children with her ex-husband are 8 and 10 years old.
On the other hand, she shares other two children with her current partner Tam. All four children of Abby were staying with Abby and Tam. Tam had promised to take care of four children of Abby from onwards.
Abby Choi's Net Worth
As of 2023, Abby had an estimated net worth of $17 million approximately. Abby was getting this huge sum of money from his professional career as a model.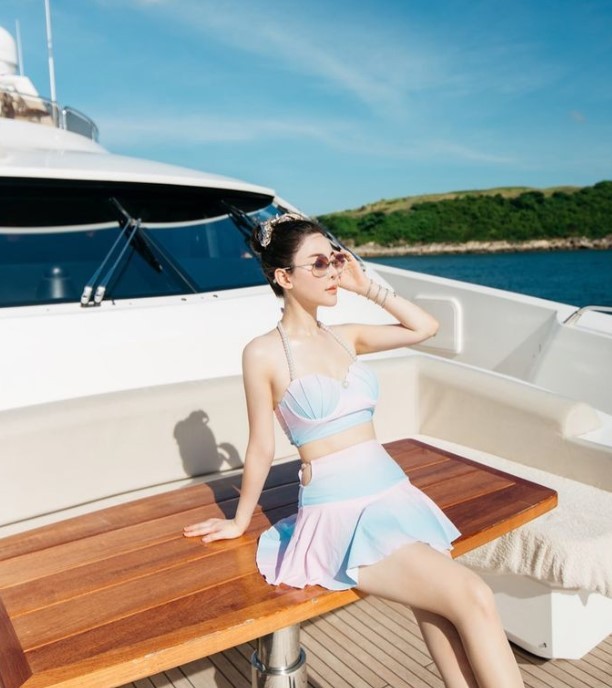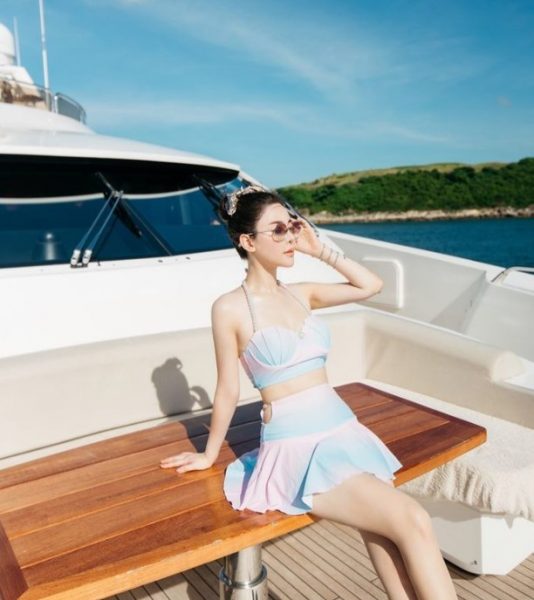 She had helped her in-laws to live in a luxury apartment. Additionally, she even helped her brother-in-law buy a luxurious home.
Abby Choi's Death
Abby's dead boy was found on 24 February of 2023 at Tai Po village in Hong Kong. Some parts of her body were found kept inside the refrigerator and some parts were even cooked. Her body was found headless. She did not go to pick up her daughter from school and her missing was reported.
Abby was killed for the involvement of millions of Hong Kong dollars with her ex-husband and his family. The ex-husband of Abby and his older brother is involved in the death of Choi. At the time of her death, Abby was just 28 years old. Choi disappeared on Tuesday.
The police were informed Wednesday about the disappearance of Abby. The body of Abbyw a found in the countryside close to Hong Kong in soup pots with human tissue Friday. A meat grinder and an electric saw were found at the scene of her death.
Professional Career of Abby Choi
Abby had been featured in many international exposures till now.
Additionally, she had even snapped the Elie Saab Spring Summer 2023 Haute Couture shows that were held in Paris.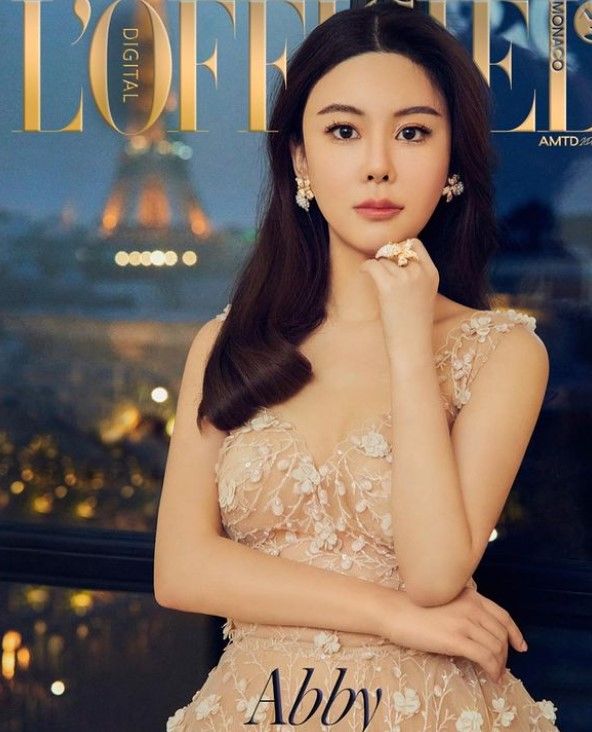 For the luxury magazine L'Officiel Monaco as well, she made her appearance as a digital model.
Moreover, she even made her appearance at the Paris Fashion Week as well.
She had even made her partnership with Celia Kritharioti and Vogue China.
FAQs of Abby Choi
When did Abby Choi disappear?
Abby disappeared on Tuesday and she was found dead on 24 February 2023. Her body was found headless in Hongkong.
How Tall was Abby Choi?
Abby stood at the height of 5 feet 8 inches tall. She had a body weight of 56 kg. On the other hand, she had an attractive pair of brown color eyes and black hair.
Did Abby's ex-husband kill her?
The police have arrested Abby's ex-husband along with his brother and his family. They were having money financial issues with Abby for a long time.
Was Abby Choi pregnant?
Abby was not pregnant at the time of her death. However, social media is trending with the news of Abby being pregnant.
What was the Age of Abby Choi?
Abby was just 28 years old when she was found dead. She was born in the year 1994.
Tagged:
Chinese Model